GoLove's organic serum will soothe your delicate skin so that you can enjoy being intimate.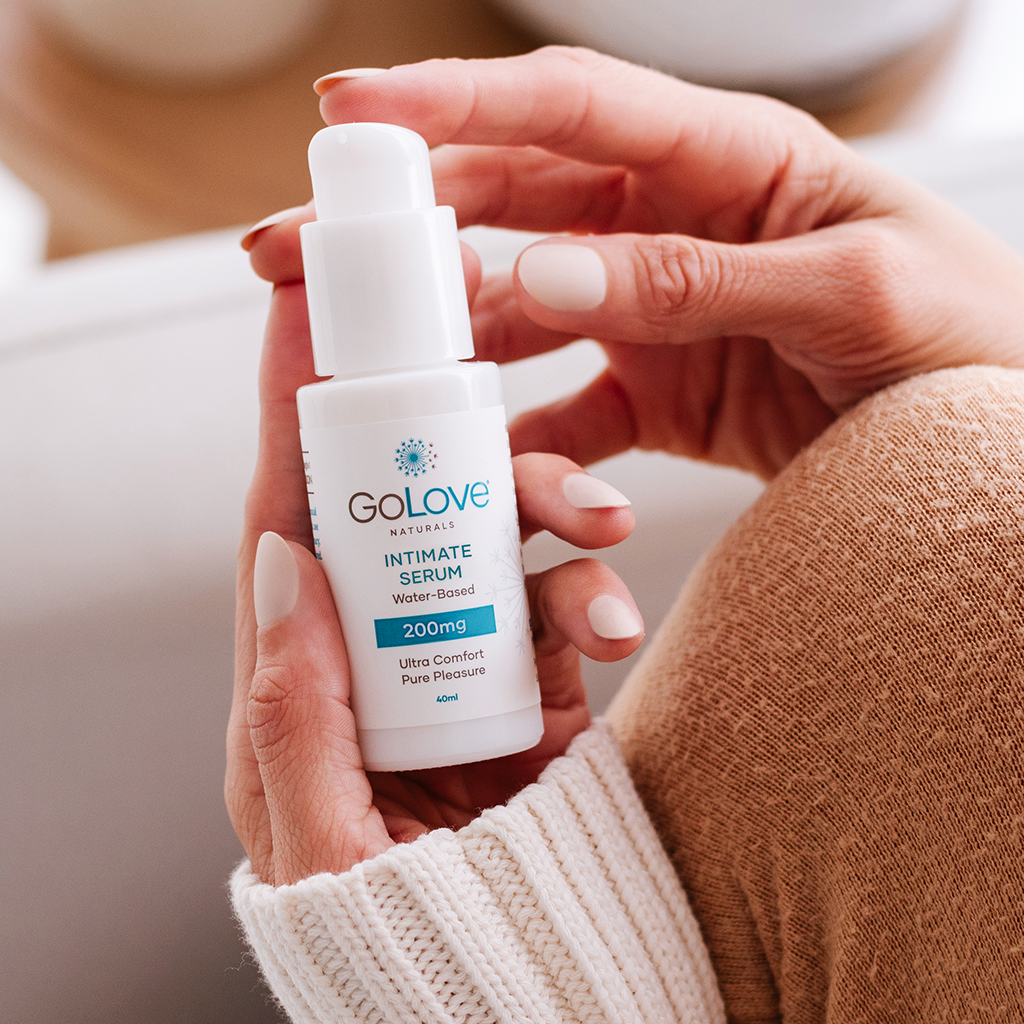 Ingredients for your sexual health
When the GoLove team set out to create an intimate serum to help with soothing and moisturizing delicate skin, our mission was clear: A science-based formula that is:

- Body-safe & natural
- Water-based
- Hypoallergenic & pH-balanced
- Therapeutic, pure organic
- Enriched with hyaluronic acid to effect hydration
- Long-lasting, silky-smooth moisture
- Lab-certified & dermatologist-tested
How to use GoLove
Gently massage 3-6 pumps onto your labia and perineal skin and enjoy the silky moisture and benefits of our serum.
For the best results, apply 15 minutes before intimacy. Reapply as desired for on-going ease.
Use GoLove daily to sooth and moisturize intimate skin. Apply 1-2 pumps, 3 times a day.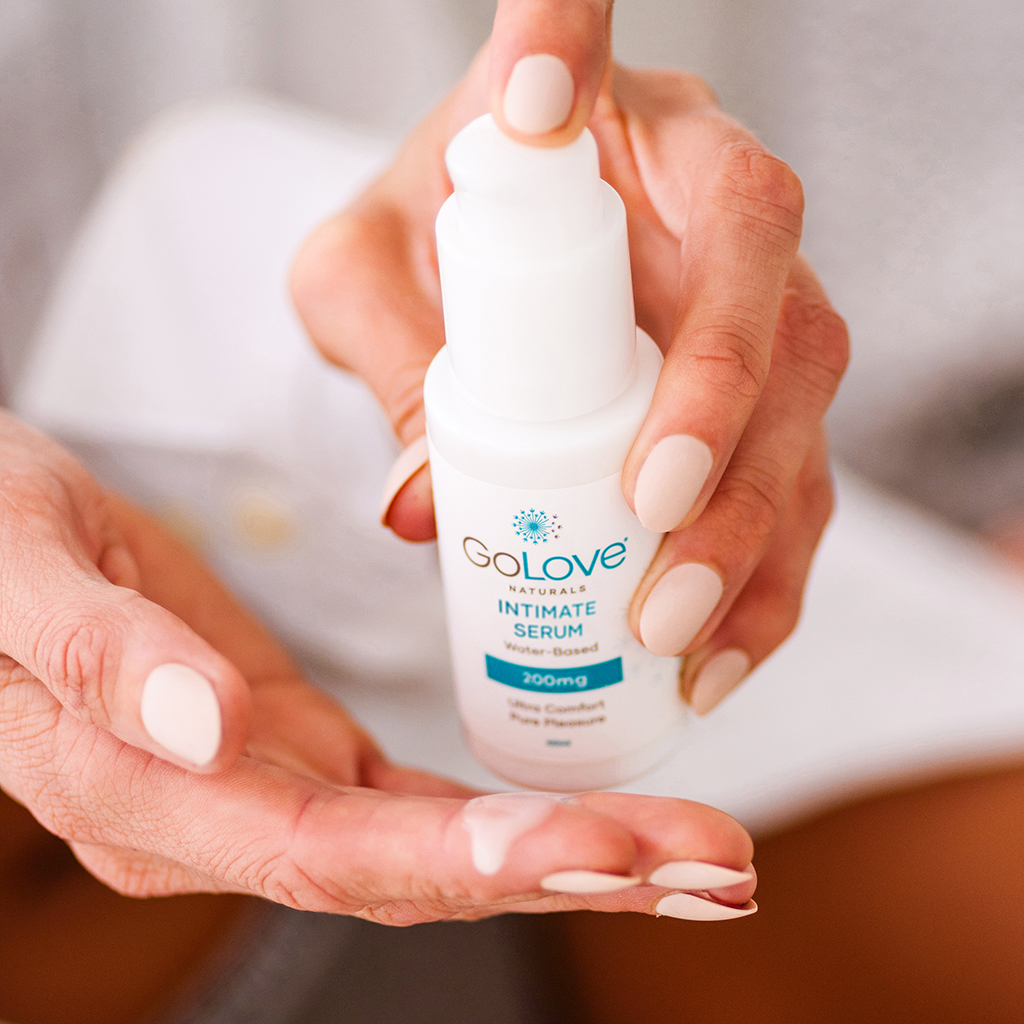 Doctor Formulated  •  Water-based  •  Body-safe Ingredients  •  200mg USA-grown organic  •  pH-Balanced  •  Hypoallergenic  •  THC Free  •  Lab Certified  •  Dermatologist Tested   •  Vegan  •  Cruelty Free •  Proudly Made in the USA